Product Description
Multifunctional Moisture Meter AM-128S Humidity Meter Temperature measure
Product Description
TheMoisture Meter Be a multifunctional instrument for measuring the moisture content of wooden articles, wood fiber materials such as bamboo wares, carpentry, Chinese traditional medicine, tobacco, cotton, paper, building, soil and other non-conductive materials.
Product Feature
* Adopt search type non-invasive measuring method.
*With metric and imperial conversion.
*Auto switch off and manual shutdown.
*With maximum value stored & With average value calculation function.
* Use USB data output with connection PC.
* Provide Bluetooth data output choice.
Materials & Codes
Code Table For Search Mode: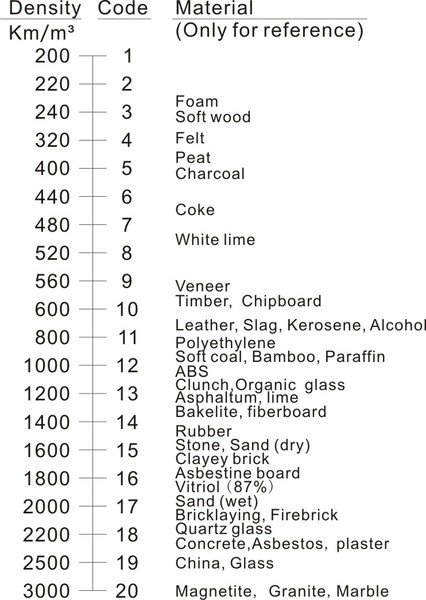 Display Lights

With colour coded LED indication of measurement and moisture state

Green LED represents a safe, air-dry state.

Yellow LED represents a borderline State.

Red LED represents a damp state.

Accuracy

±(0.5%n+1)

Measurement Range

0~70 %

Measurement code

10 codes for up to 150 species ofmaterials

Operating conditions

Temperature : 0 ℃ ~50 ℃

Humidity : below 90% RH

Size

140x70x30 mm

Power Supply

4x1.5vAAA Um-4 Battery

Weight

130 g (Not including batteries)
Standard Accessories

Main Unit

Carrying Case

Operation Manual

Optional Accessories

USB data output

Bluetooth data output
Price Terms︰ FOB Shenzhen
Payment Terms︰ TT/Western Union/Paypal
Packing︰ Export carton
Lead Time︰ 3 days
Product Image